Automatically import your RTS Ticketing movies and sell them on your WordPress website.
With this extension to the Theater for WordPress plugin your RTS Ticketing movies are directly added to your WordPress website.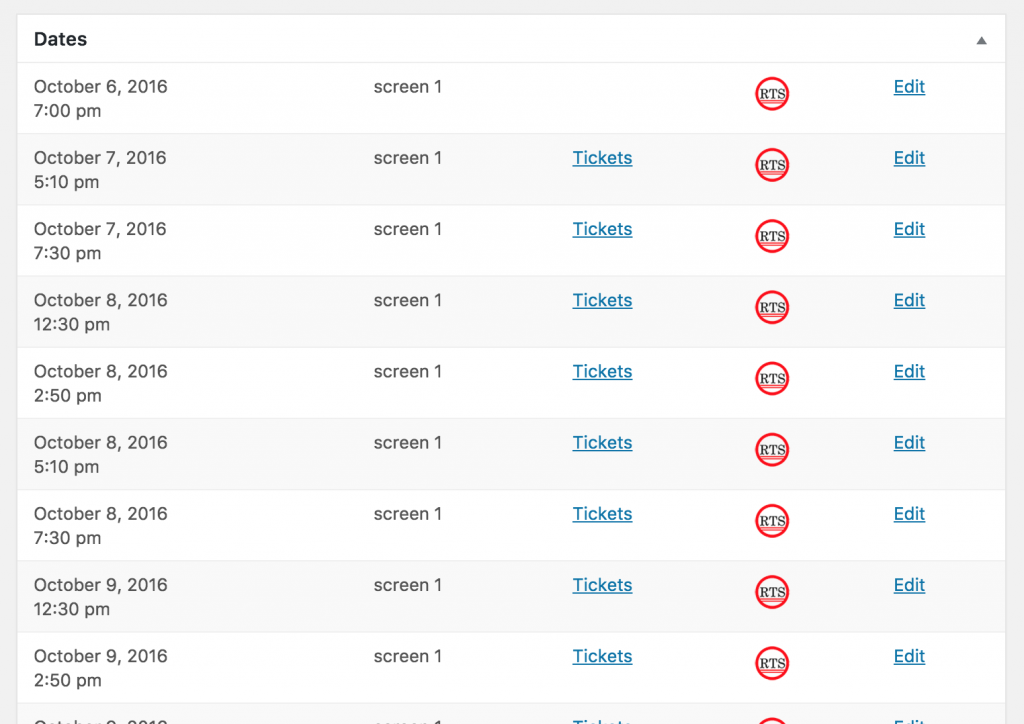 Installation
Install the free Theater for WordPress plugin.
Install the RTS Ticketing for WordPress extension.
Enter your RTN number on the RTS Ticketing tab in the Theater for WordPress settings.