Automatically import your Veezi films and sell them on your website.
With this extension to the Theater for WordPress plugin your films are directly added to your WordPress website.
Import title, synopsis, start time, screen name and ticket links from Veezi.
Add extra content, images and trailers using the WordPress editor.
Publish upcoming films on your website using shortcodes or widgets.
Add ticket buttons to your films that send users to the corresponding V-Tix screens.
Add extra functionality (eg. time tables, sliders or MPAA ratings) using extensions.
Installation
Install the free Theater for WordPress plugin.
Install the Veezi for WordPress plugin.
Go to Theater → Settings→ Veezi.
Select an import schedule.
Generate an access token in the Veezi Back Office and enter it in the Access Token field.
Save your settings.
Go to Theater → Events.
You now see an overview of all your films: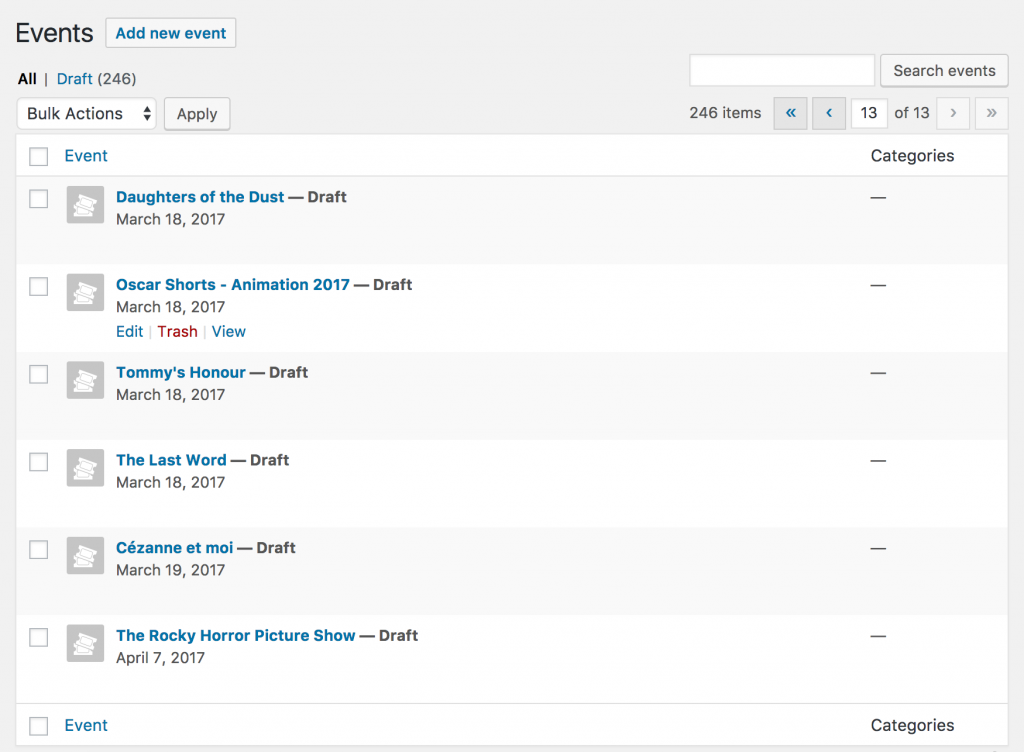 At this point, all your films are still saved as drafts. You can now edit your films, add extra information (eg. a featured image, video trailers of reviews) and publish them.
Show your events
You can show your upcoming films on a page.
Go to Pages → Add new.
Give your page a title (eg. 'Upcoming events').
Click on Publish.
Go to Theater → Settings → Display.
Set Page to show upcoming events on to the page that you just created.
Set Position on page to show above content.
Scroll down to the Dates on event pages section.
Set Position on page to show above content over here as well.
Click on Save Changes.
Go to Theater → Settings → Style.
Check Enable built-in Theater stylesheet.
Click on Save Changes.
The page that you created now shows your upcoming films:
About Veezi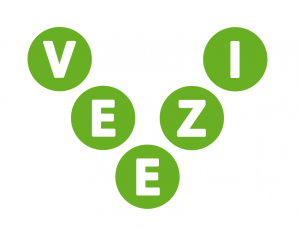 Veezi is a constantly evolving cinema management and ticketing solution for independent cinemas. Engineered by Vista, the world's leading cinema software provider.